About Us
ADDING FLAVOR TO EVERY BITE!
LEGENDARY PICKAPEPPA SAUCE FROM THE ISLAND OF FLAVORS

Since 1921, Shooters Hill Jamaica

Since its creation in 1921, Pickapeppa Sauce has established itself as an international legend. A must-have sauce for knowing connoisseurs, Pickapeppa Sauce is now available in every country and can be found on the tables of many fine restaurants, the world over. Like Jamaica itself, a mixture of diverse worldwide cultural influences through cuisine, music, dance and art.

LIKE THE ISLANDERS, OUR SELECT INGREDIENTS COME FROM AROUND THE WORLD

Jamaicans today are decendents of people from around the world who settled on the island and mixed together. Pickapeppa Sauce is produced in much the same way, a combination of fine ingredients selected from seven countries to ensure the best possible quality… a unique blend of tomatoes, onions, sugar, cane vinegar, mangoes, raisins, peppers and spices. This blend is then aged in oak barrels for one full year before bottling to ensure the rich flavor that Pickapeppa's admirers so love. Only 100% natural ingredients are used. Cane vinegar is used as a preservative.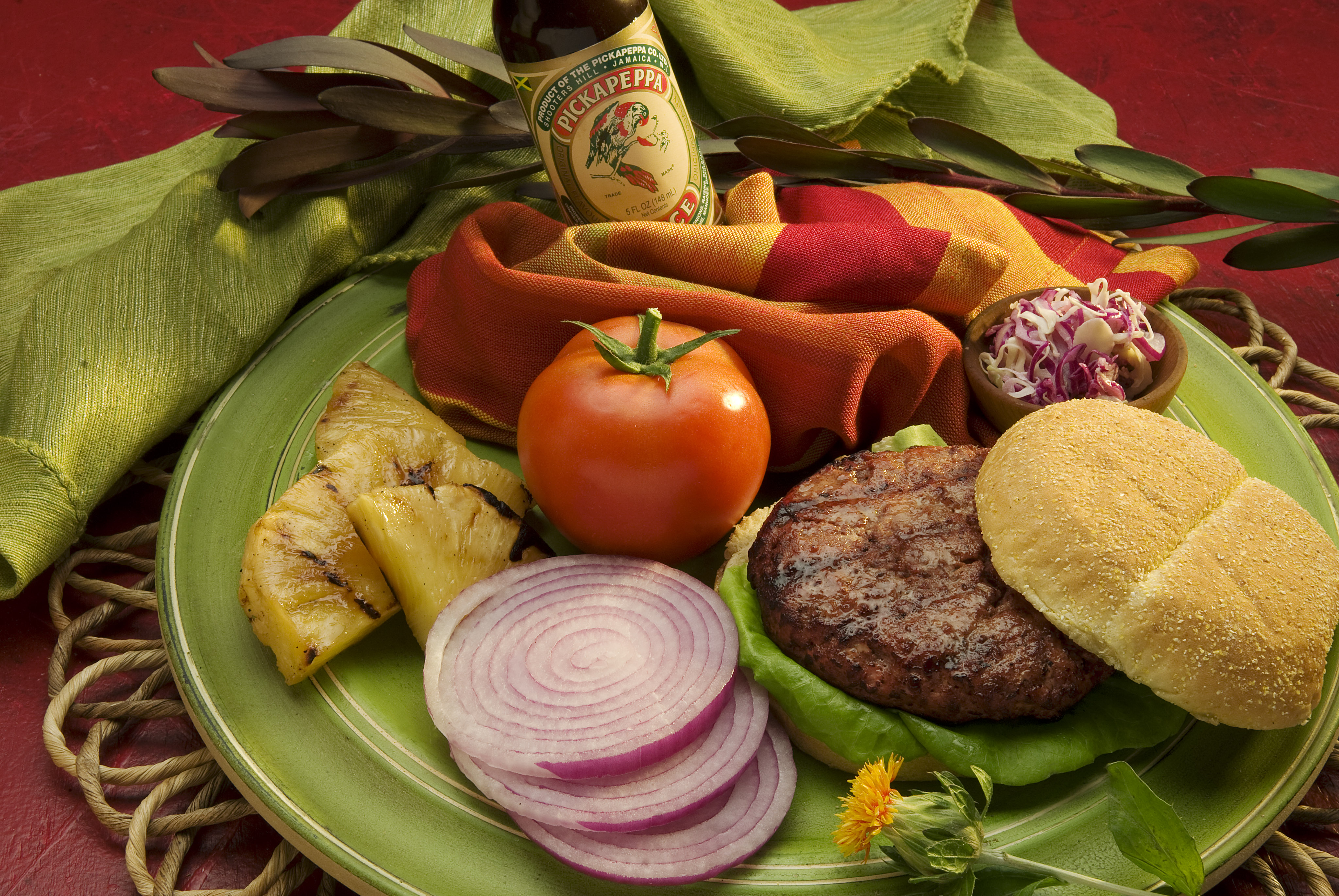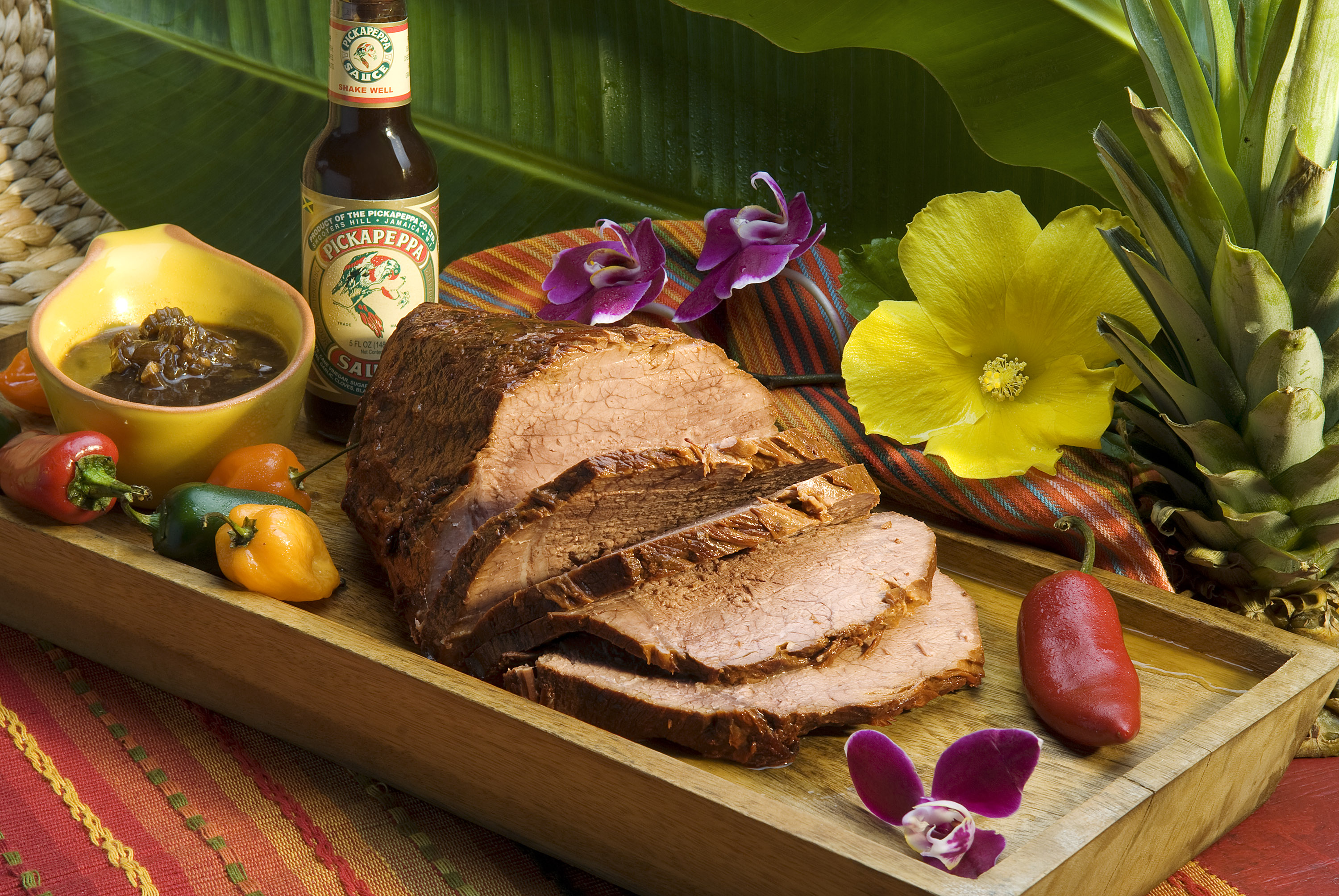 Although Pickapeppa is the best thing that ever happened to a boring slab of cream cheese, this is hardly the only use for this versatile sauce. It is often said that it can be used on everything except ice cream and Scotch Whiskey (and some may even debate this!)
Pickapeppa's uses are literally endless: Whether you are grilling, stewing, sautéing, marinating, basting, roasting, baking or broiling, Pickapeppa Sauce can add a distinctive but savory flavor to your cooking, and, of course, Pickapeppa can be used directly out of the bottle on steaks, chops, seafood, burgers, poultry, vegetables, the ever-popular cream cheese, or almost any other dish you can think of. It's a steak sauce, a hot sauce, a marinade and a legend.

Pickapeppa is most famous for its classic sauce, but this is only the beginning of the exciting Pickapeppa line: Pickapeppa Hot Red Pepper Sauce is a hot sauce with distinctively sweet flavor; and our newest sauces, Pickapeppa Gingery Mango, Pickapeppa Spicy Mango and Pickapeppa Hot Mango are spicy, versatile, and healthy. Pickapeppa products are all natural and contain no additives or preservatives. They are also gluten free, allergen free and suitable for vegetarians. Pickapeppa flavors like no other.
Just like fine wines, Pickapeppa Sauce and Pickapeppa Hot Pepper Sauce require extensive aging to reach fullness and body. There is simply no other way to extract the rich intensity and flavor found in Pickapeppa products. It is this patience and attention to detail that ensures the continuing high quality of Pickapeppa products